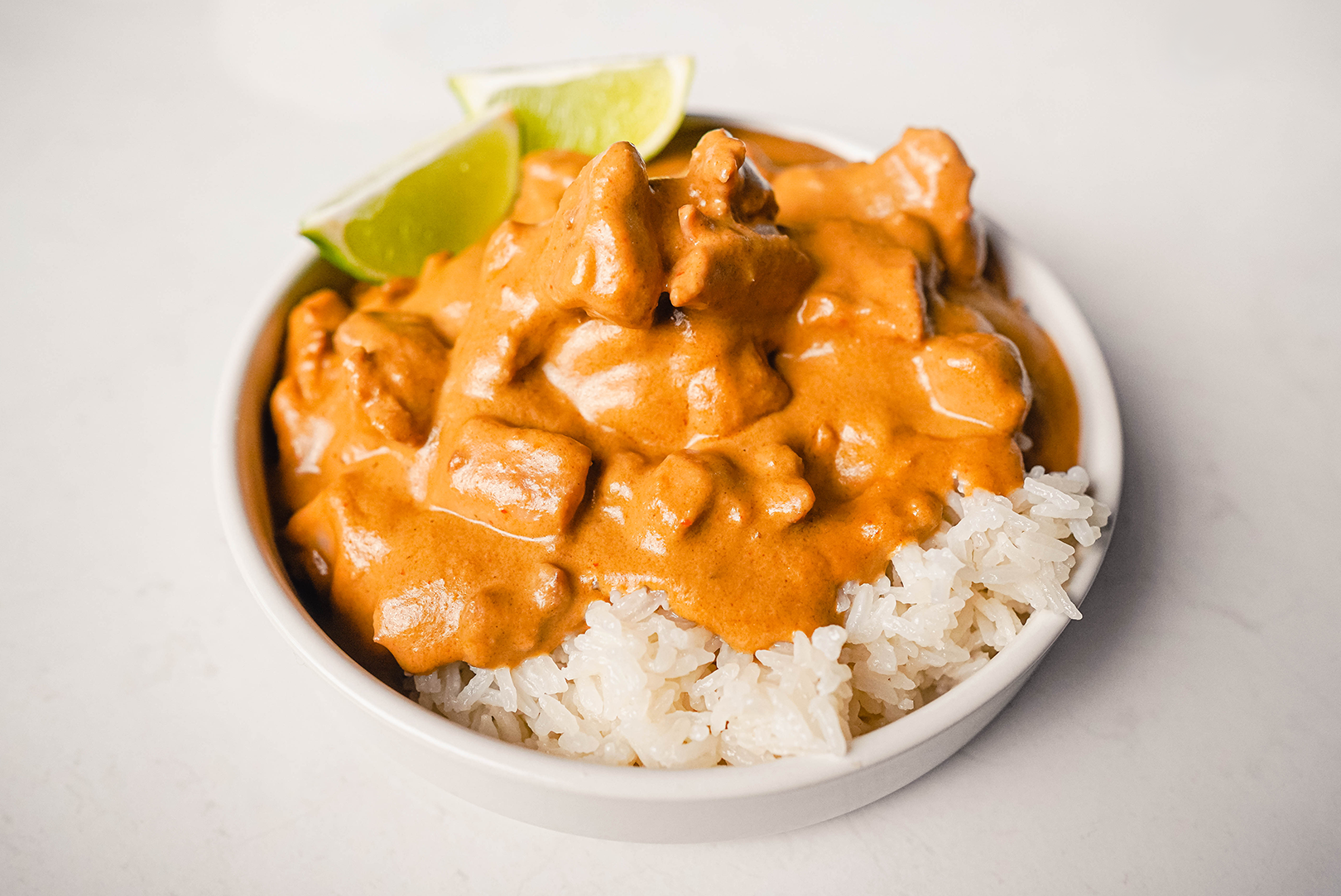 Thai Panang Chicken Curry
This Thai Panang Chicken Curry is a traditional Panang curry made from scratch. It's so full of flavor and it's not too difficult to make. The homemade curry paste will make this dish one to remember and you will definitely want to try it again.
500g boneless skinless chicken thigh, cut into bite sizes
2 cups coconut milk
1 1/2 tbsp fish sauce
1/2 tsp ground cumin
1 tsp ground coriander
1 tsp white pepper
2 tbsp olive oil
Panang curry paste:
10 dried red chillies

3 cm piece galangal
1 lemongrass stalk
3 red shallots
2 coriander roots
4 garlic cloves
2 tsp shrimp paste
1 tbsp roasted macadamia peanuts 
Step 1
Soak the red chillies in hot water before using them. To make the curry paste cut the ingredients into smaller pieces and place them into the bowl of a food processor. Make sure everything is well grinded and creamy. Gradually add 1 tbsp of water to the mix to help make the curry smooth and creamy.
Step 2
Heat the olive oil in a large pan or a wook over medium heat. Add the curry paste and cook for about 5 minutes, stir constantly. Add the cut chicken and mix well. Pour over the coconut milk and mix well. Cover and let it simmer for 30 minutes stirring from time to time.
Step 3
Taste for seasoning and season with white pepper, ground cumin, ground coriander and fish sauce. Transfer to a plate and serve with rice.